MTA New York City Transit-Subway has been sending retired subway cars to their ultimate resting place, at the bottom of the ocean. With Weeks marine taking a route up The Harlem River to The Hudson River at Spuyten Duyvil, (a couple of times hitting The Amtrak bridge) , these cars have seen their final days of sunlight.
MTA NYCT 207th St Yard, Manhattan.
Photos Michael Foley (C)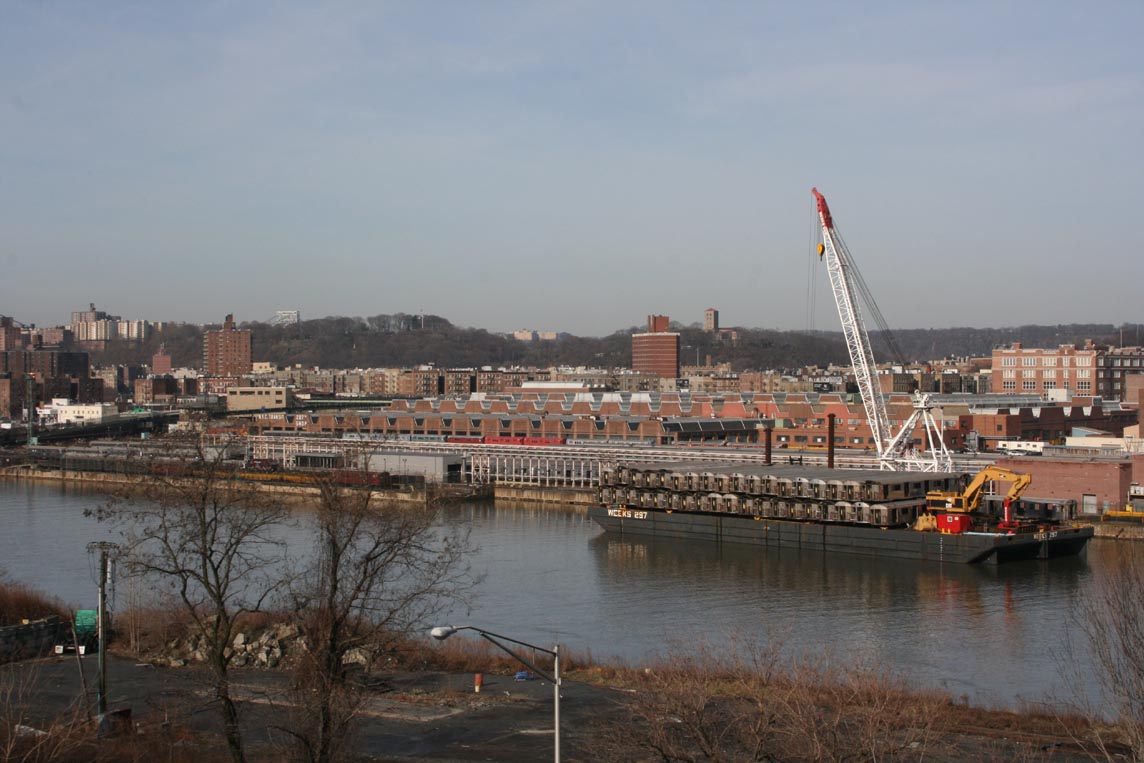 BYE BYE. TAKEN FROM THE MAJOR DEEGAN EXPRESSWAY. 3/27/09 0910 HRS.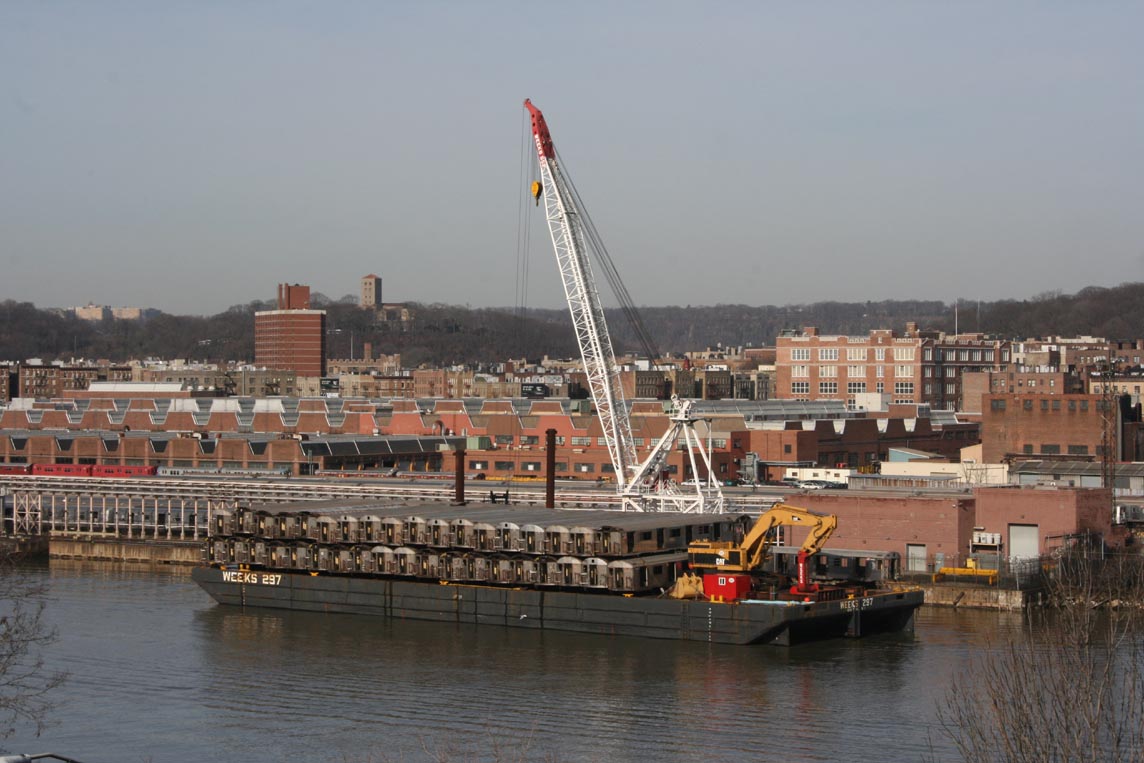 WEEKS BARGE 297 TAKING ANOTHER LOAD OF SCRAP SUBWAY CARS. 3/27/09 0912 HRS.