A VISIT TO CSX CEDAR HILL YARD, AND THE SERVING TERRITORY WEST TO BRIDGEPORT. CEDAR HILL
YARD IS ALSO USED BY P&W AND CSO RAILROADS.
Photos by Michael Foley (C)
2004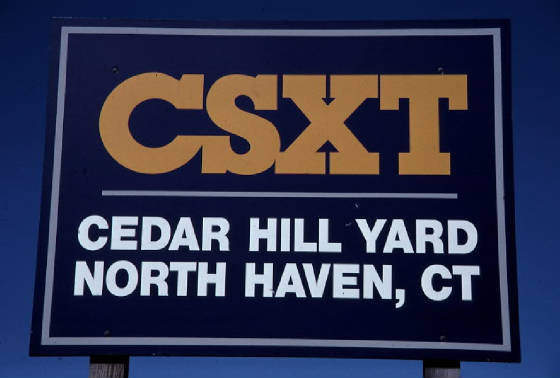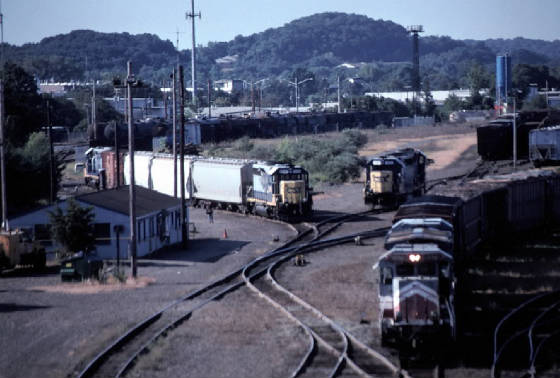 Cedar Hill Yard. Left to right: The yard office, Locals B746, B747 and Connecticut Southern Railroad (CSO-1/B742).
Crossing The Housatonic River at Stratford (Devon) on The Metro North
New Haven Line.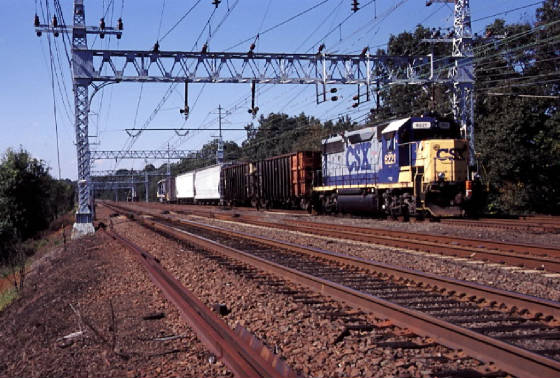 Stratford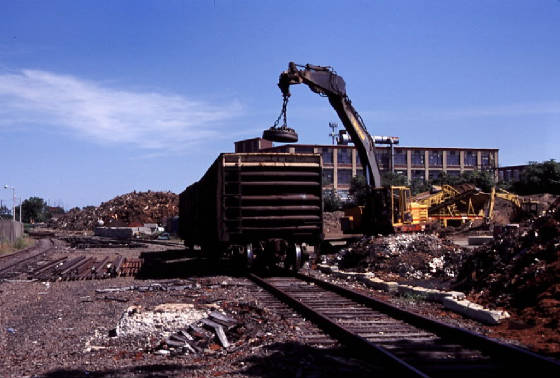 Loading scrap adjacent to Metro North's Bridgeport yard.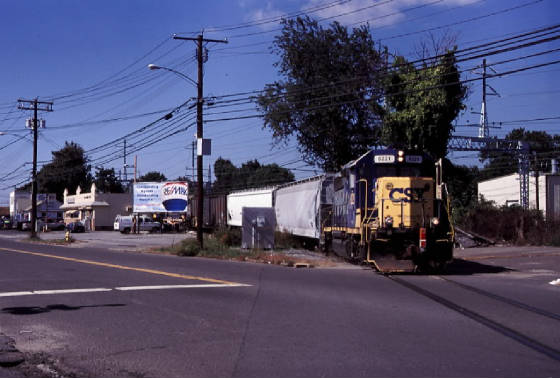 The train has now left the New Haven Line, and has entered The Stratford Industrial track, where there are two customers, both receiving covered hoppers. The train is crossing Stratford Avenue.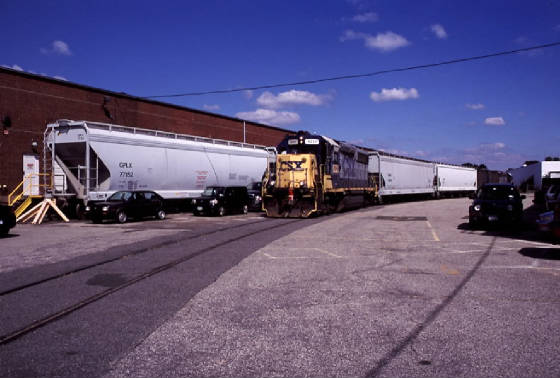 The train must proceed through the parking lot of this customer.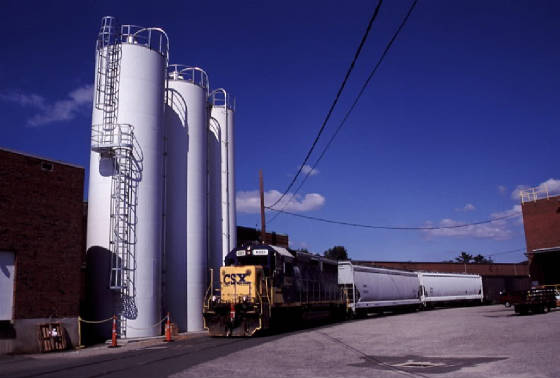 Another view, the train is about to cross Moffitt St.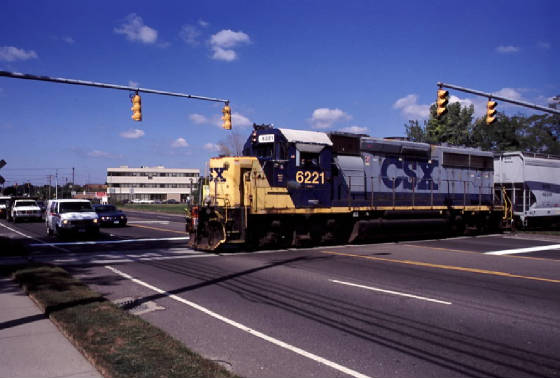 In Order to cross Lordship Blvd, the conductor must activate a timed switch that will give a red light to traffic.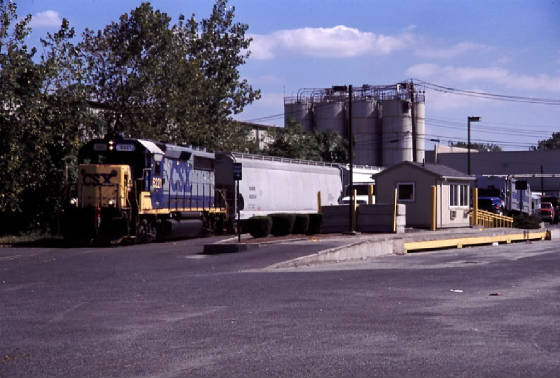 The train is passing through a recycling plant, will shove across Honeyspot Rd. Extension to access Mobil Chemical.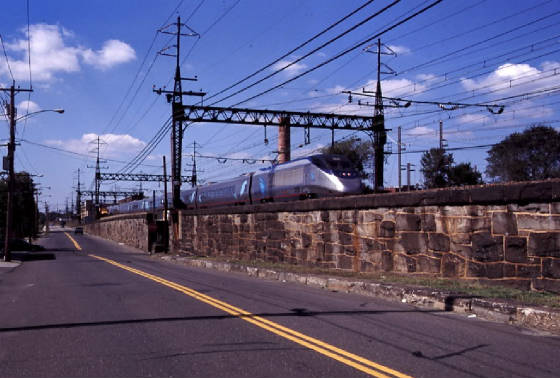 While in Bridgeport , don't forget to stop by the Famous wall!
Here, a Northbound Acela heads to Boston.