A VISIT TO PROVIDENCE & WORCESTER RAILROAD ON THE MIDDLETOWN LINE. TRAIN CT-1 RUNS FROM CSX CEDAR HILL YARD TO MIDDLETOWN, CT. IN MIDDLETOWN, THERE ARE SPURS WHICH GO IN DIFFERENT DIRECTIONS.
Photos by Michael Foley (C)
Thursday, August 26, 2004.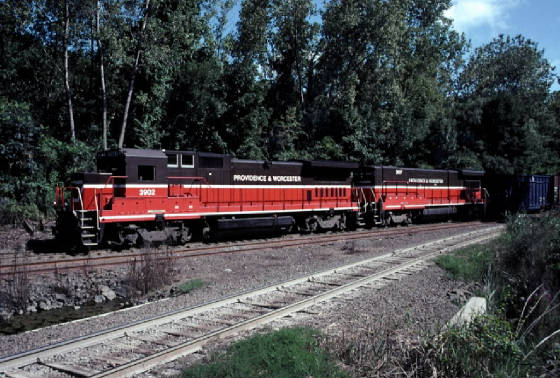 The Train stops at Reeds Gap to spot empty hopper cars at Tilcon.
On the return trip, the train will stop again to pick up the loaded cars.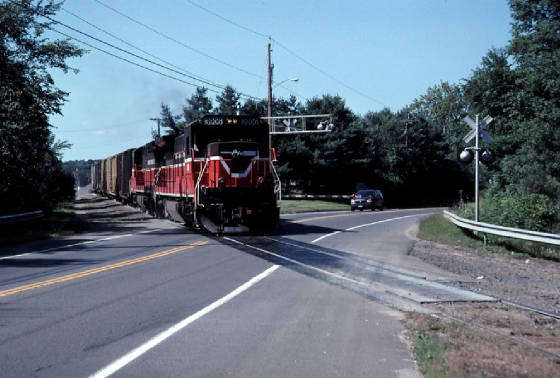 The train goes across the crossing at Reeds Gap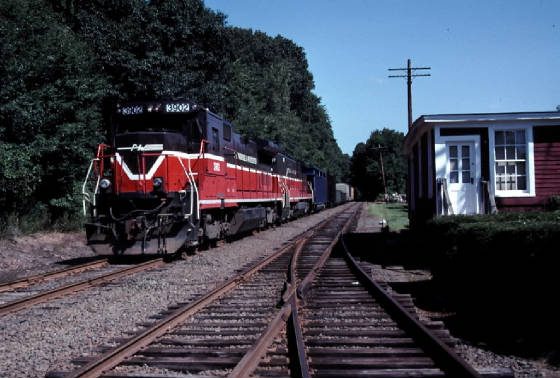 Scenic Middlefield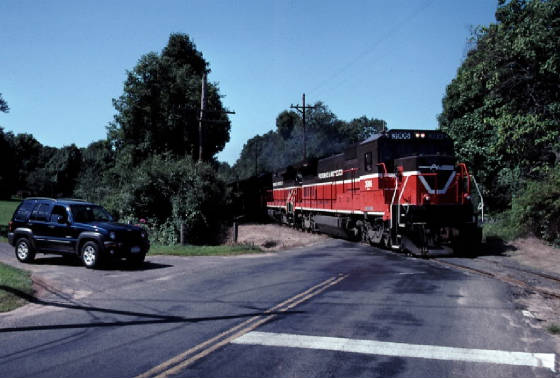 A Jeep Liberty waits for the train to pass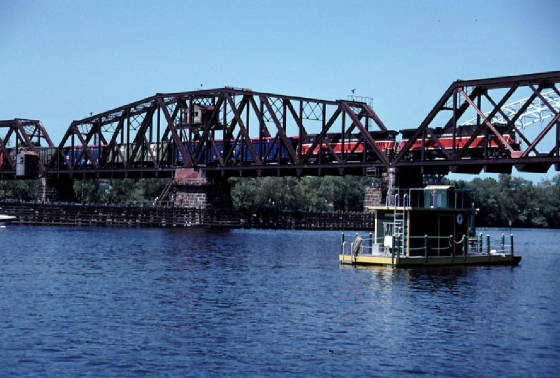 Welcome to Middletown! Here, the train is crossing The Connecticut River, to serve customers in Portland.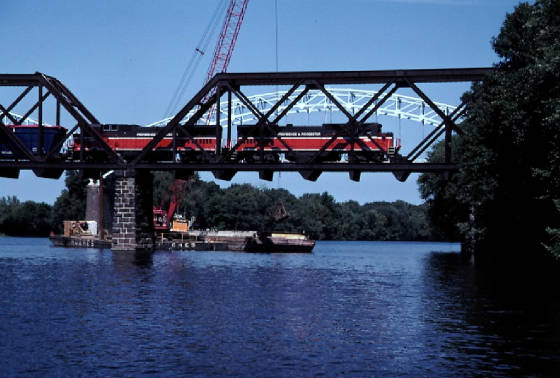 Route 66 Bridge seen in the background, viewed from the boat club.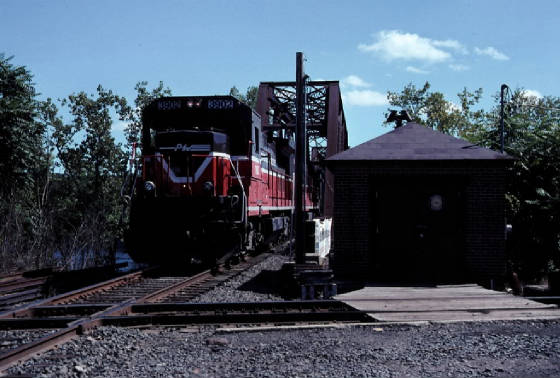 Here the train is returning from Portland, and is entering Middletown.
The diamond in the foreground is P&W 's north-south line. This is the location of the office, and where the north/south and portland line connect.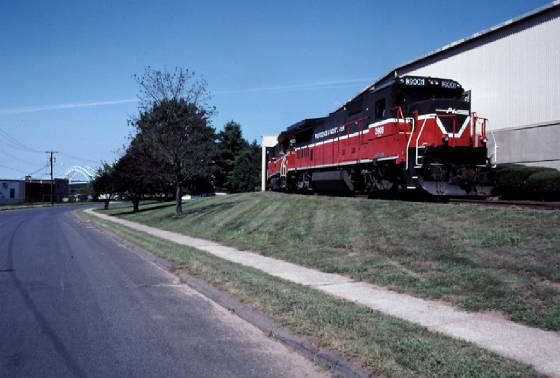 Shoving into Stone Container in Portland.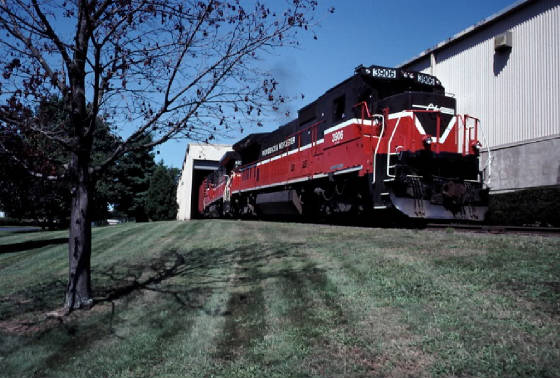 A Closer View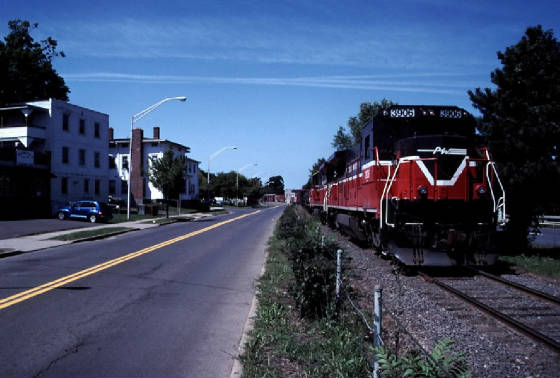 Heading south along Dekoven Drive in Middletown.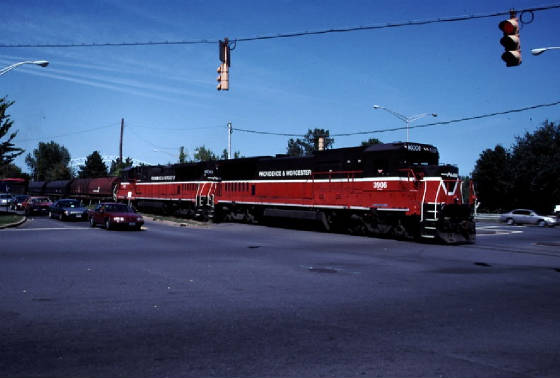 Dekoven Drive at the junction of Washington St, and Route 9, Middletown.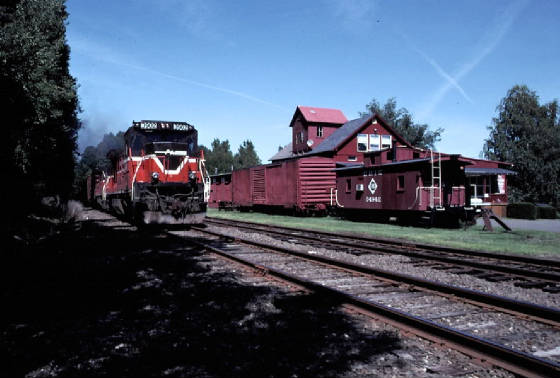 The train has departed Middletown, and is now south through Middlefield. The train will stop at Tilcon.