A VISIT TO THE WASHINGTON COUNTY RAILROAD CONN. RIVER DIVISION. (WHITE RIVER JCT-NEWPORT, VT.)
THURSDAY APRIL 29, AND FRIDAY APRIL 30, 2004.
PHOTOS TAKEN BY MICHAEL FOLEY (C)
****PAGE REDONE JULY 2, 2008****
WHITE RIVER JUNCTION IN THE FORMER BOSTON & MAINE YARD WITH A NORTHBOUND NEW ENGLAND CENTRAL FREIGHT
PASSING WHITE RIVER JUNCTION STATION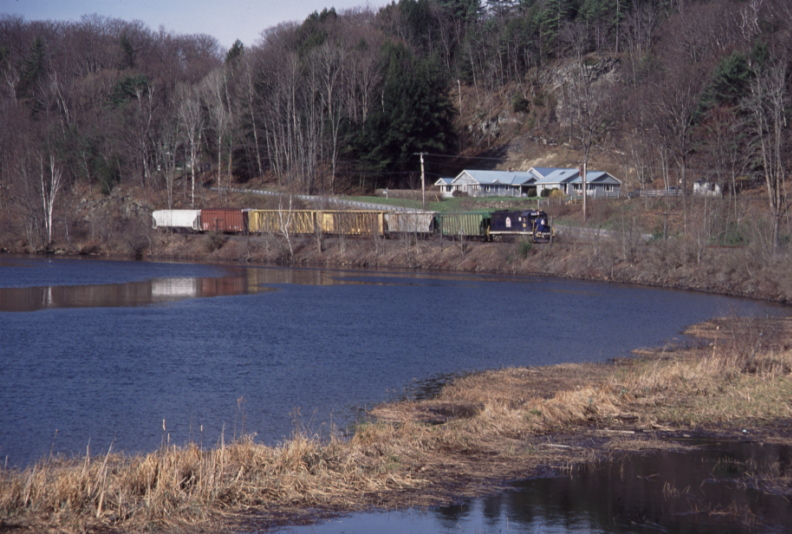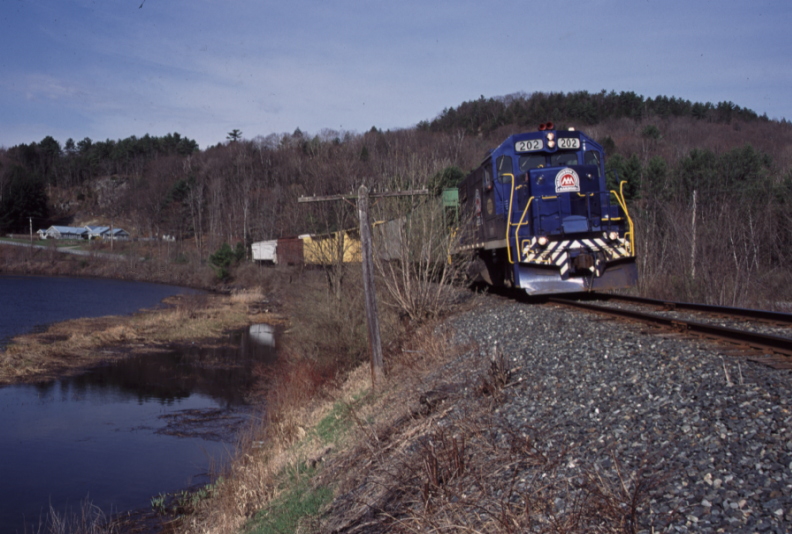 NORWICH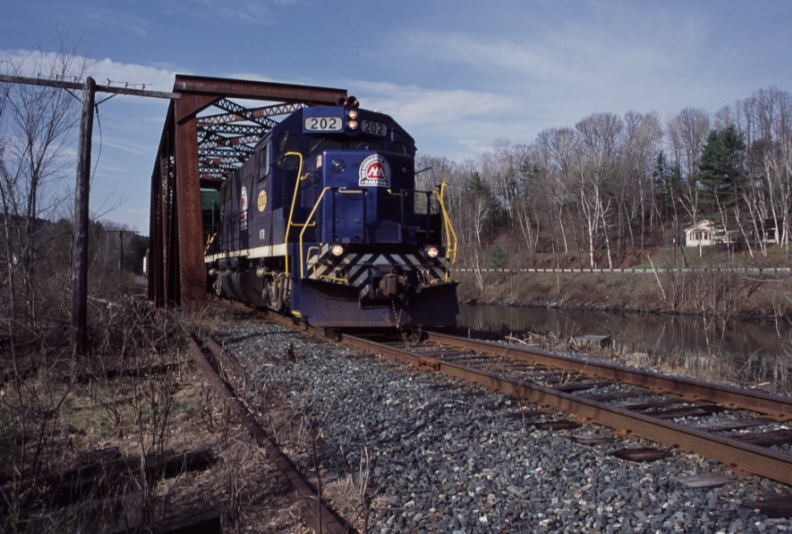 CROSSING THE OMPOMPANOOSUC RIVER IN NORWICH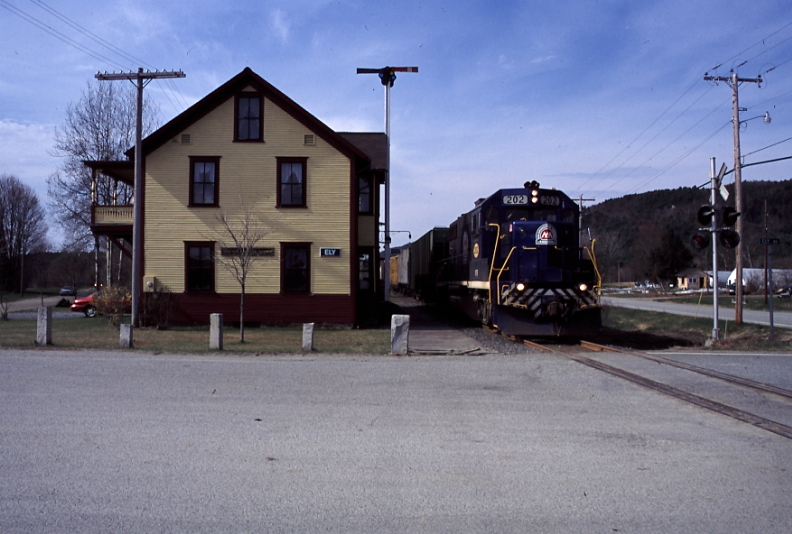 PASSING RESTORED ELY STATION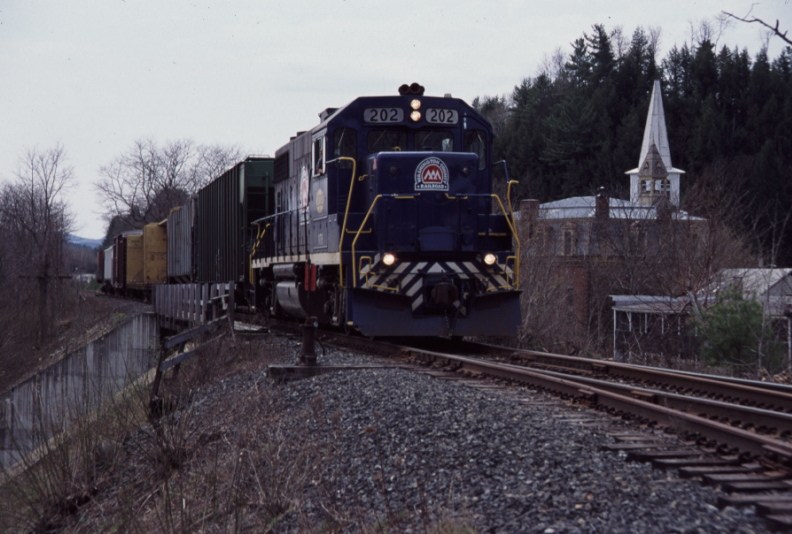 COMING INTO WELLS RIVER. AT LEFT, IS THE WYE WHERE BOSTON & MAINE CROSSED INTO WOODSVILLE, N.H.
ON FRIDAY I BEGAN MY DAY AT NEWPORT, AND FOLLOWED THE TRAIN SOUTH TO WELLS RIVER.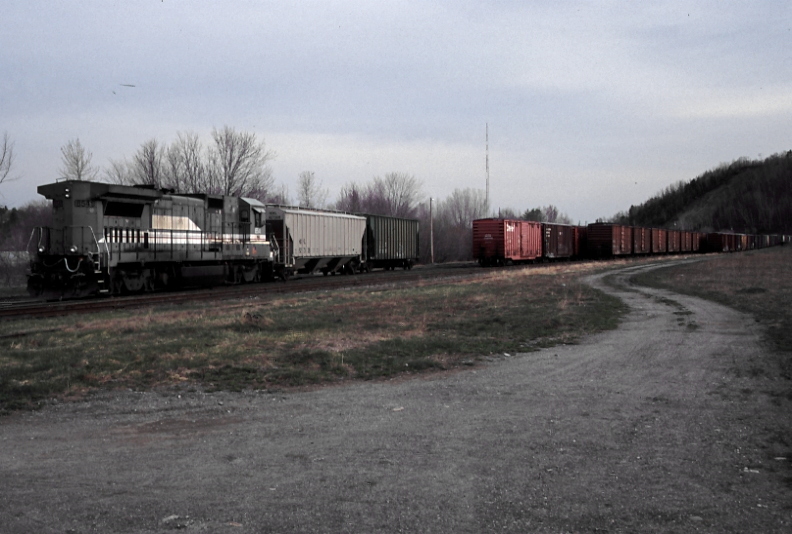 MONTREAL, MAINE & ATLANTIC INTERCHANGES WITH WACR AT NEWPORT.
NEWPORT YARD OFFICE
IRASBURG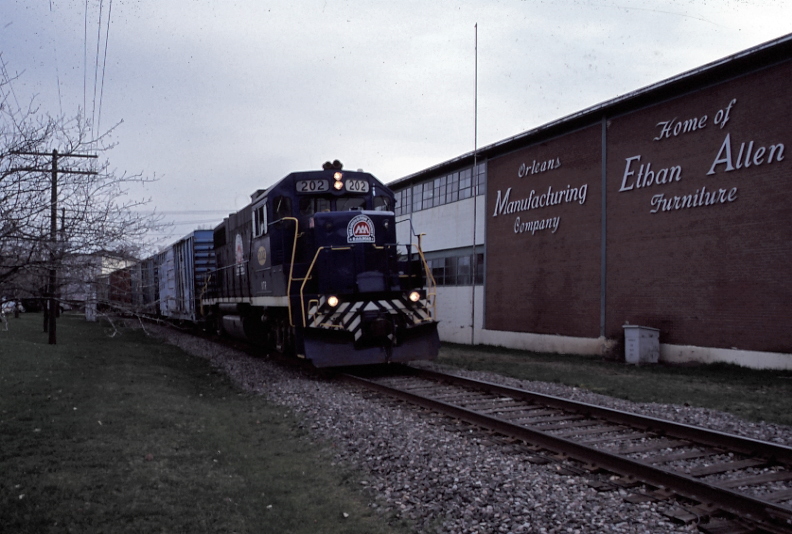 ORLEANS AT ETHAN ALLEN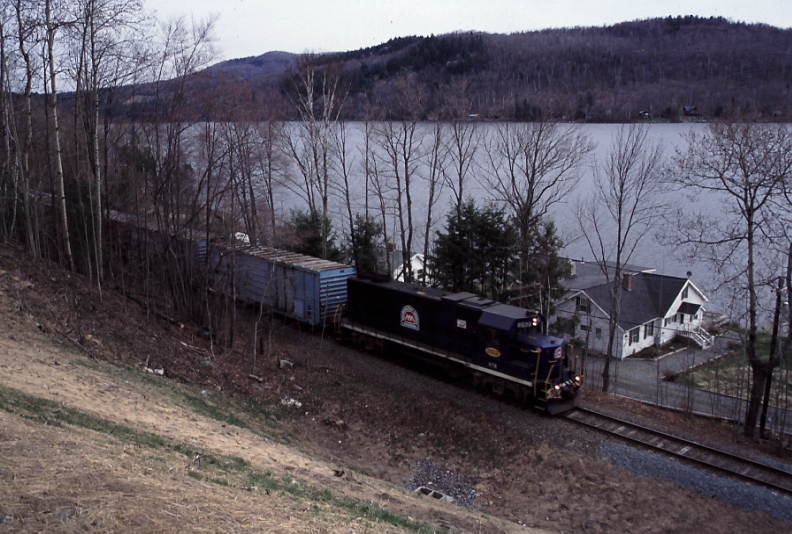 CRYSTAL LAKE- BARTON, VT.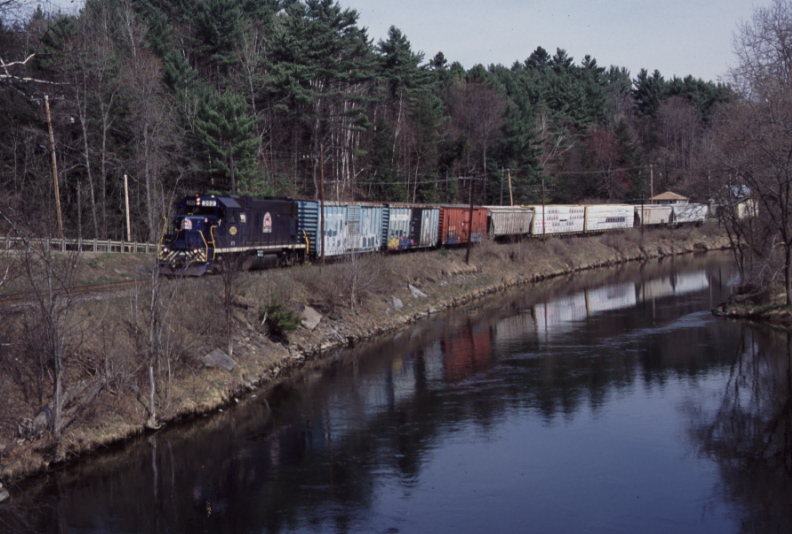 ST. JOHNSBURY ALONG THE PASSUMPSIC RIVER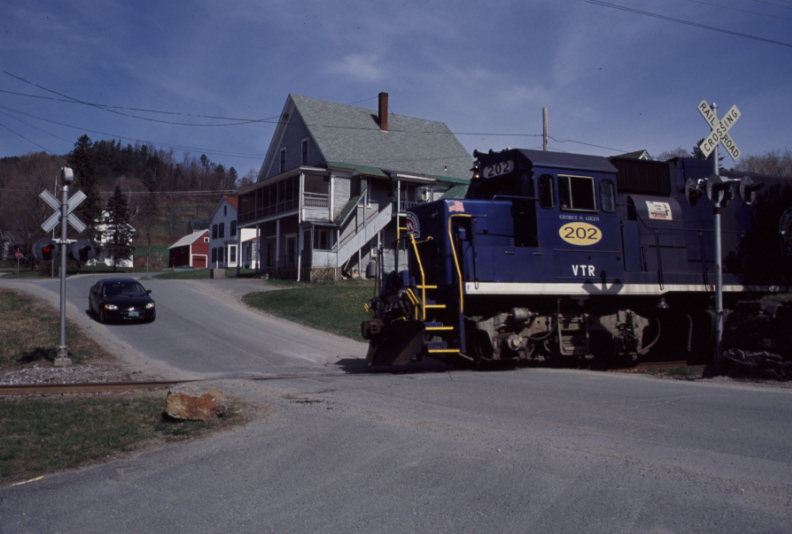 PASSUMPSIC-(BARNET)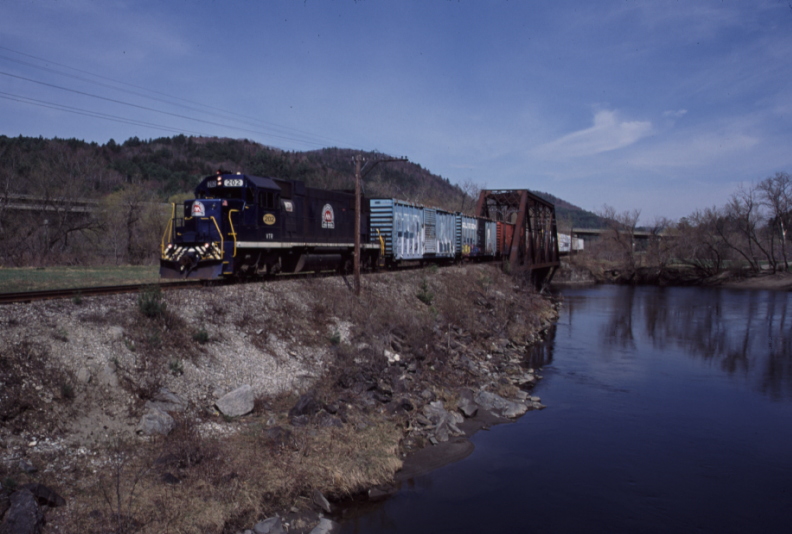 CROSSING THE PASSUMPSIC RIVER AT BARNET WITH I-91 IN THE BACKGROUND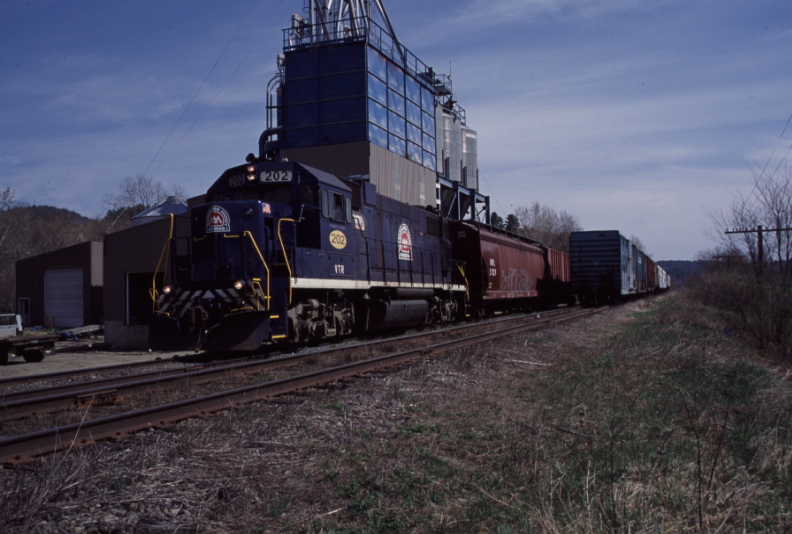 THE MILL AT BARNET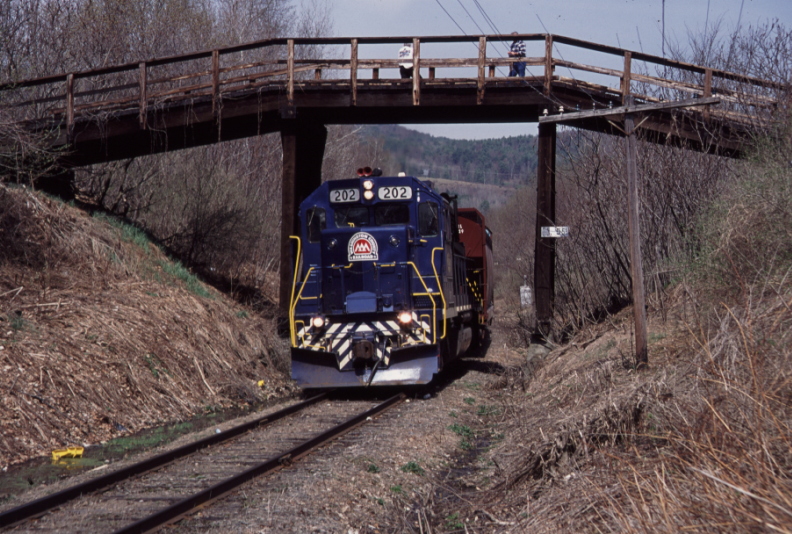 FARM CROSSING SOUTH OF THE MILL-BARNET
WHITE RIVER JUNCTION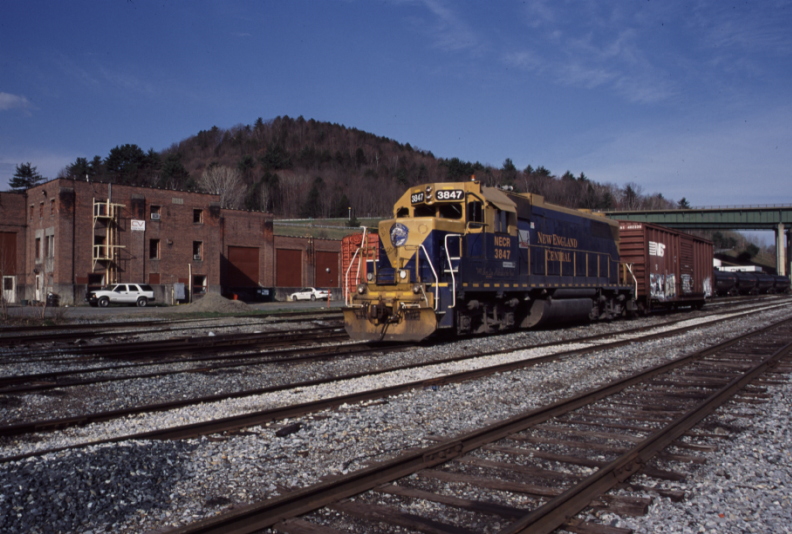 NEW ENGLAND CENTRAL AT FORMER CENTRAL VERMONT YARD WITH I-91 IN THE BACKGROUND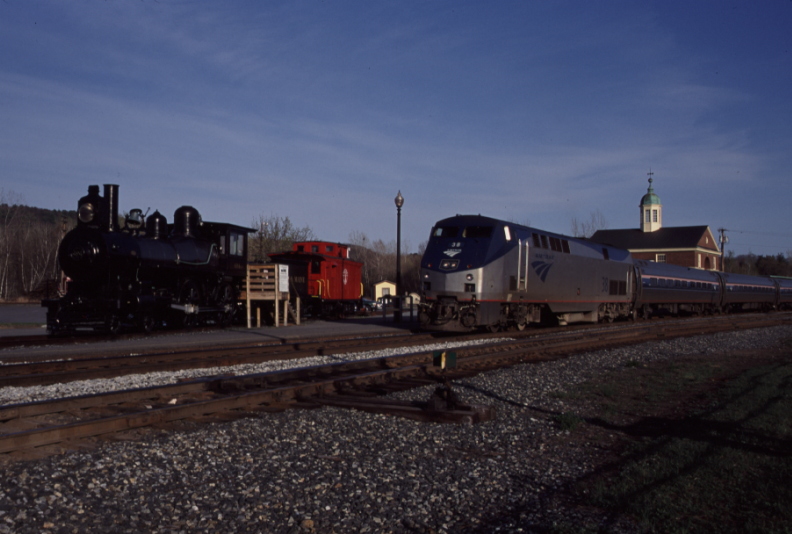 AMTRAK VERMONTER NORTHBOUND AT WHITE RIVER JUNCTION STATION