A VIEW OF CSX AT OAKPOINT YARD AND SURROUNDING
AREAS IN THE BRONX BOROUGH OF NEW YORK CITY.
Photos by Michael Foley (C)
Various Dates
****PAGE REDONE JULY 2, 2008****
8/24-10/5/03 PHOTOS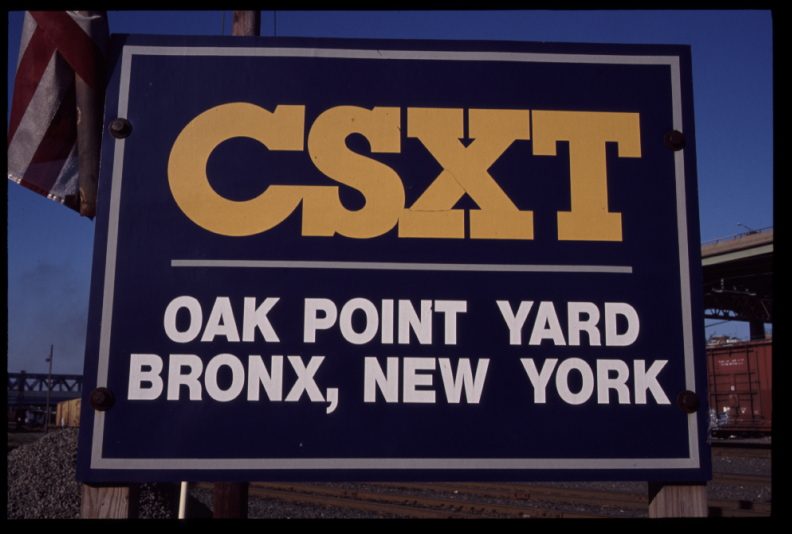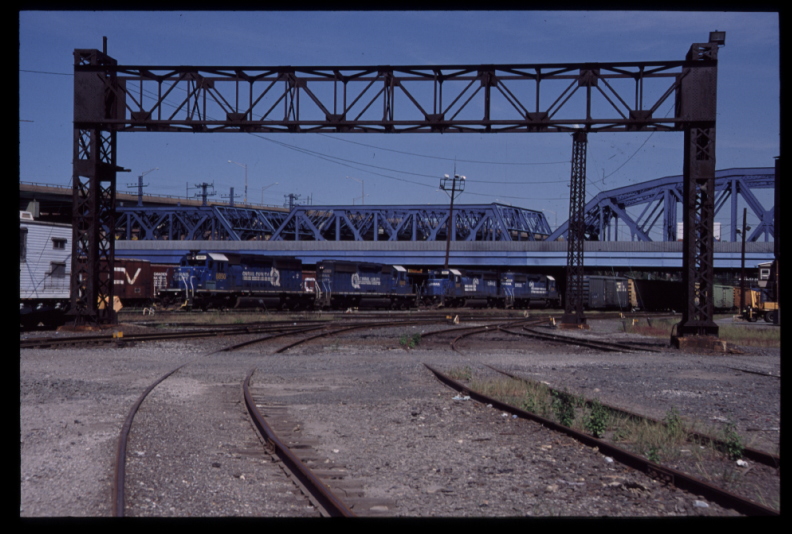 Road power (SD 40-2's) on the scale track. Viewed from the 'recieving yard'.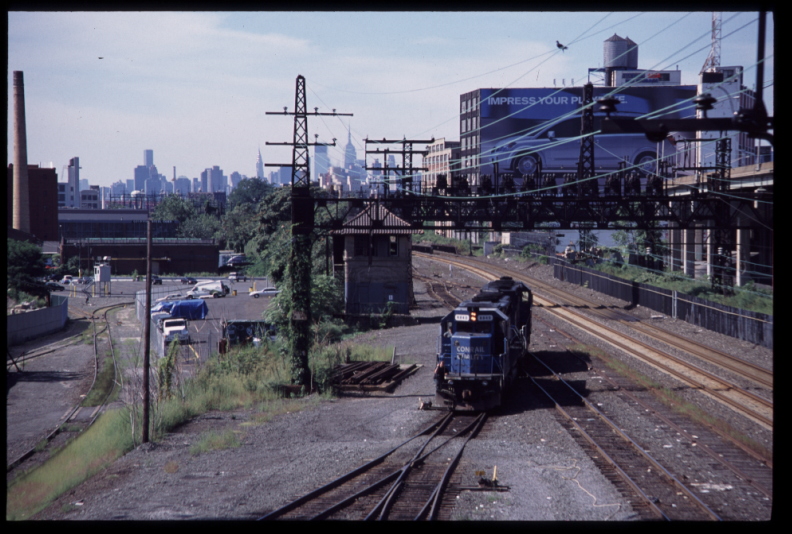 Pt. Morris trk to the left. Before the link was built, this route connected to Melrose (CP 106).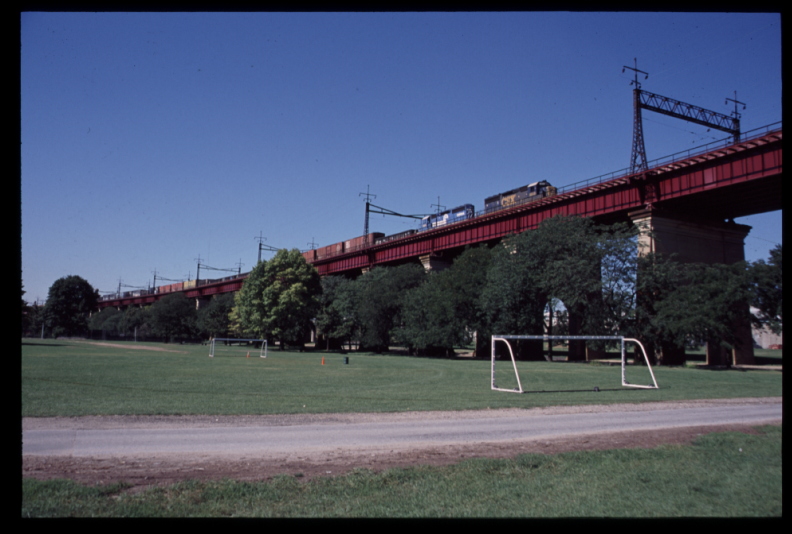 Y 303 returning from Fresh Pond, crossing over Randalls Island.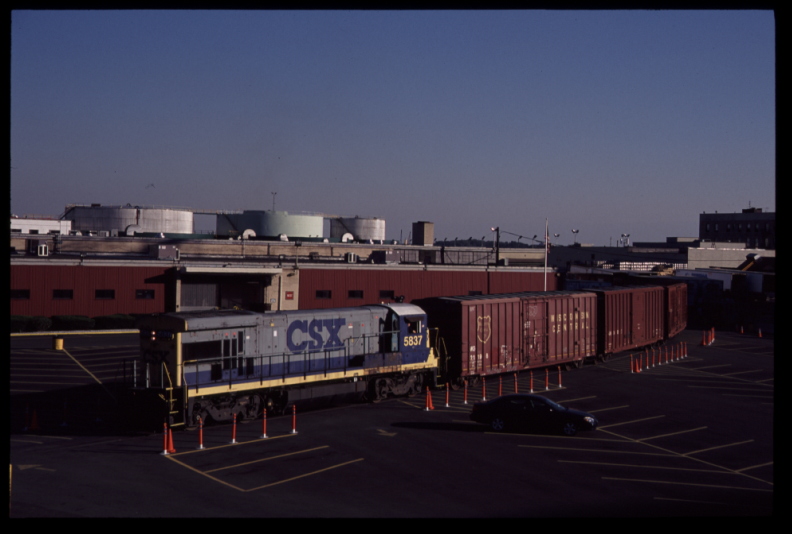 Switching Manhattan Beer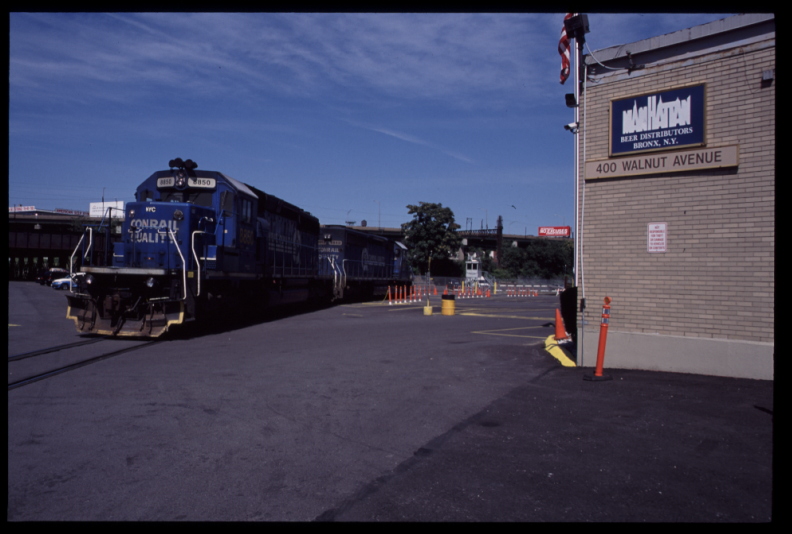 Manhattan Beer is served off the Port Morris Industrial track.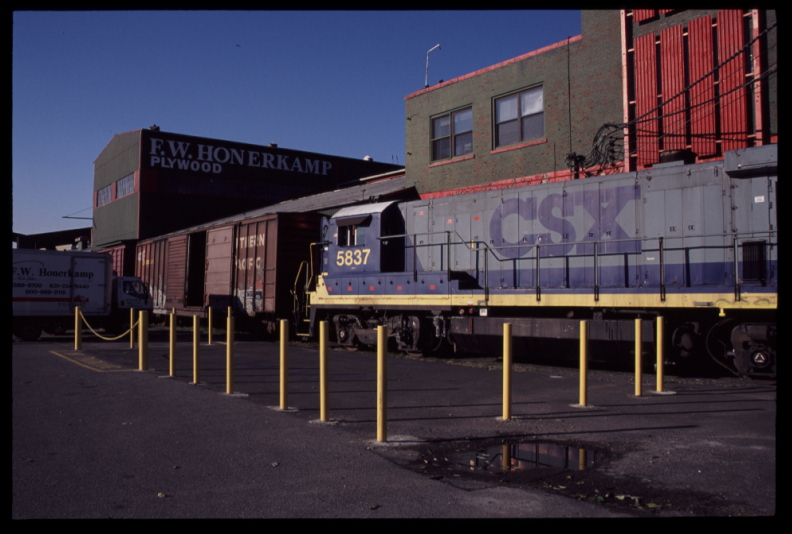 Switching FW Honerkamp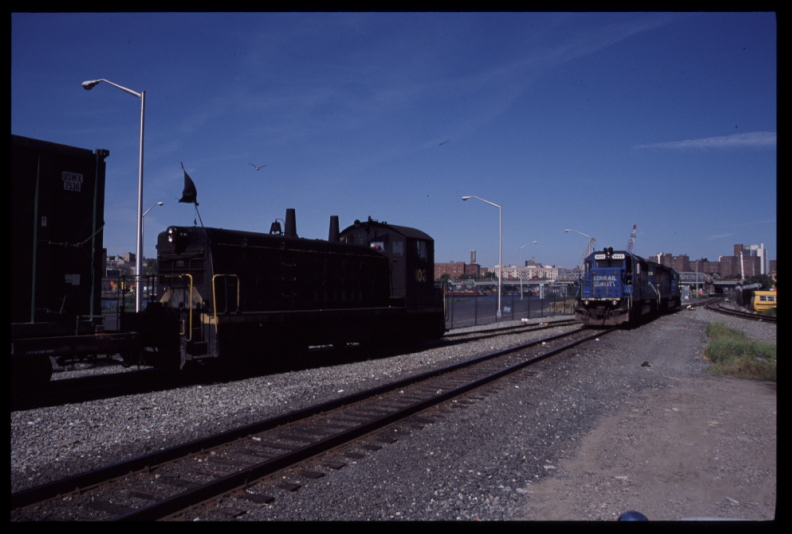 Harlem River Yard- West End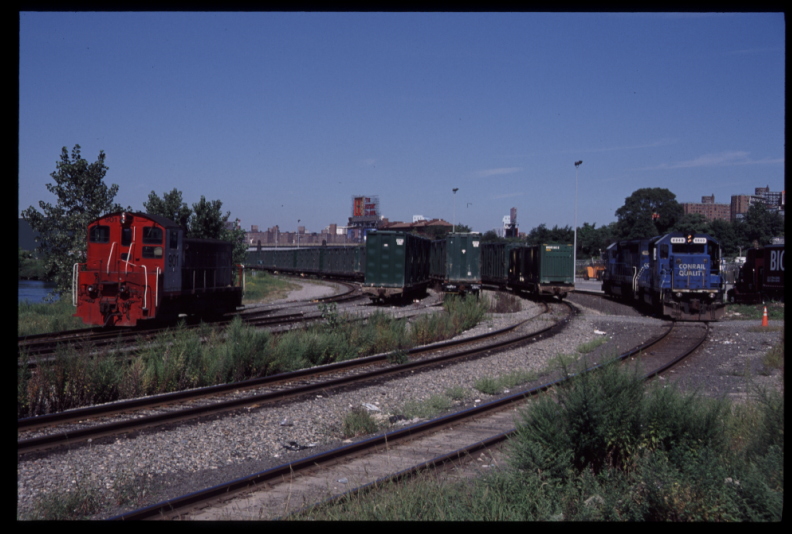 Harlem River Yard- East End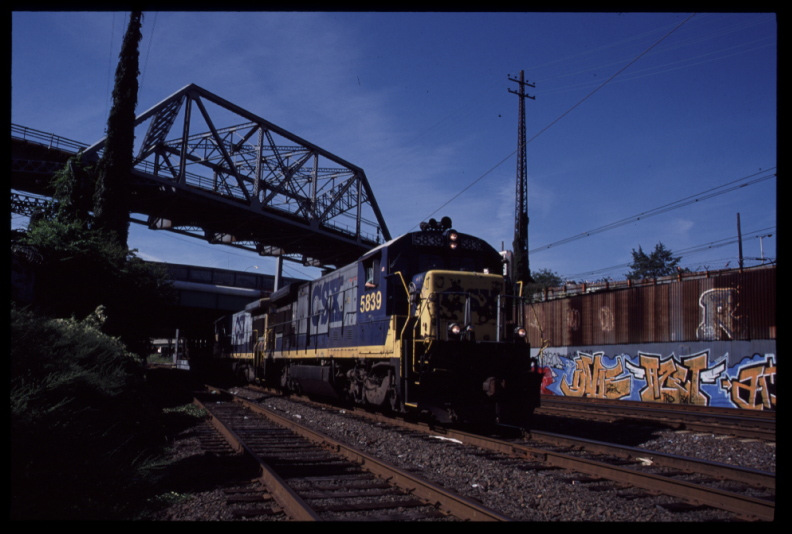 Below the 6 subway line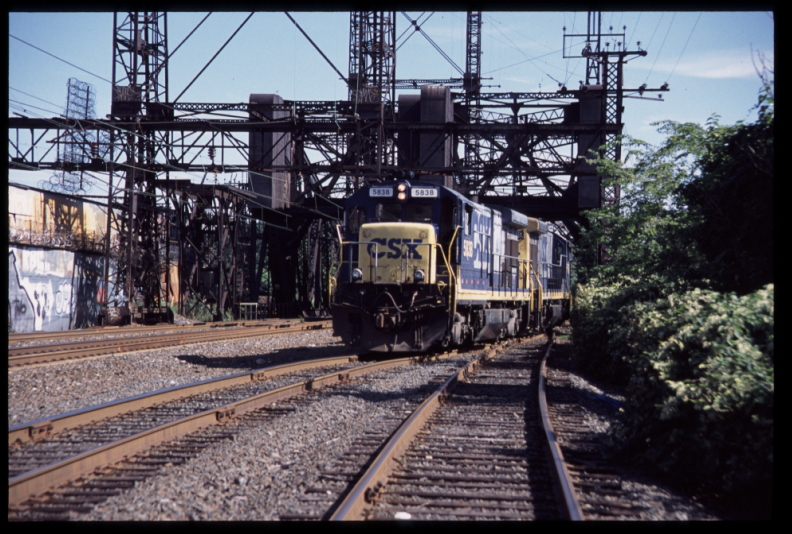 Bronx River Draw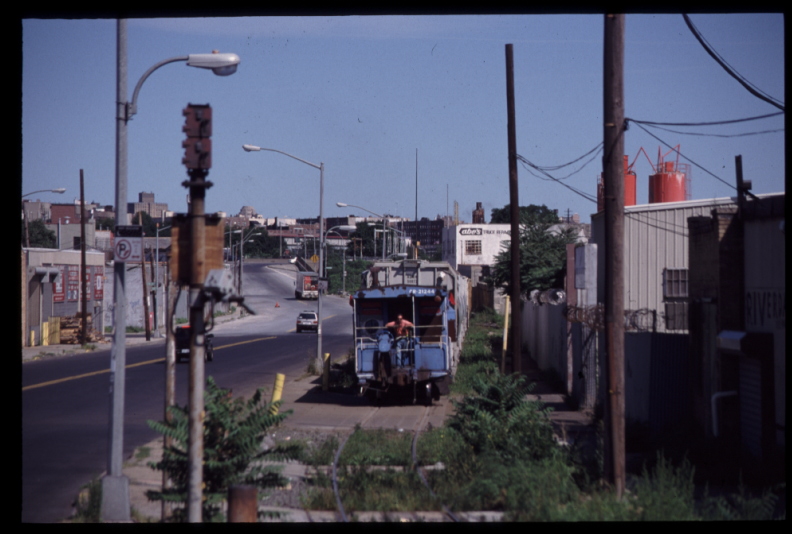 Shoving down Edgewater Av. to Hunts Point Market.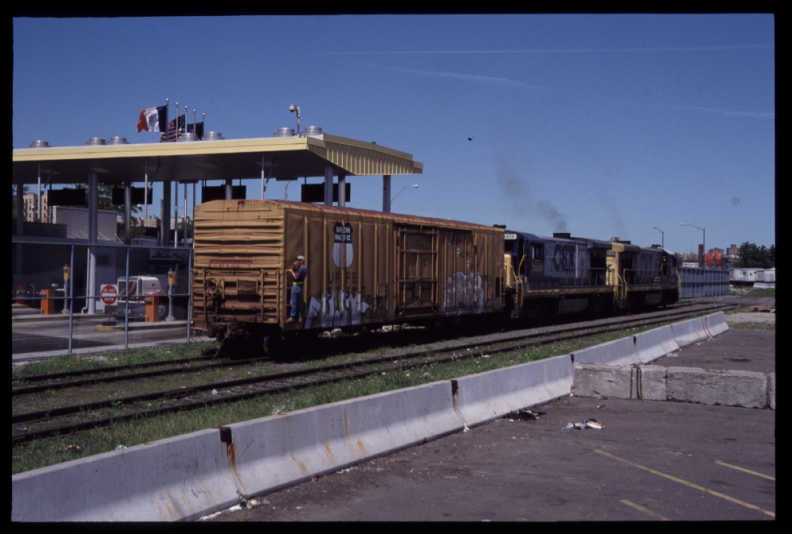 Hunts Point Market-shoving into "A" Bldg.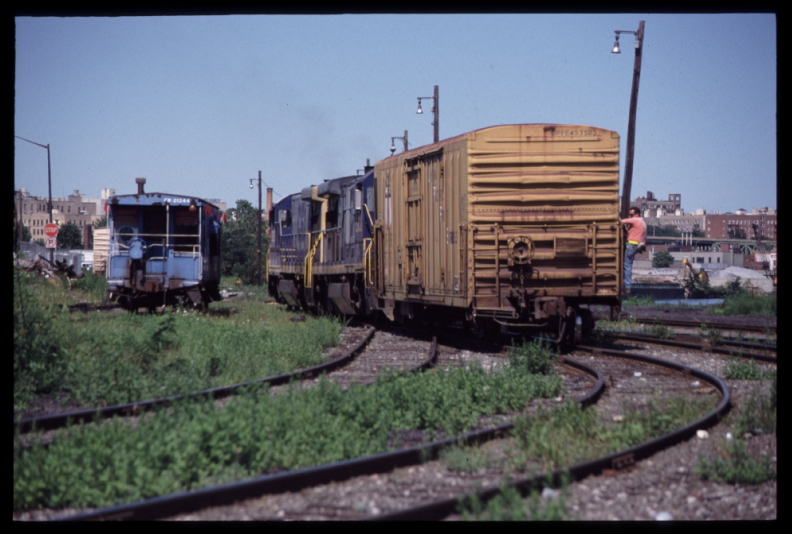 Switching in Hunts Point Market.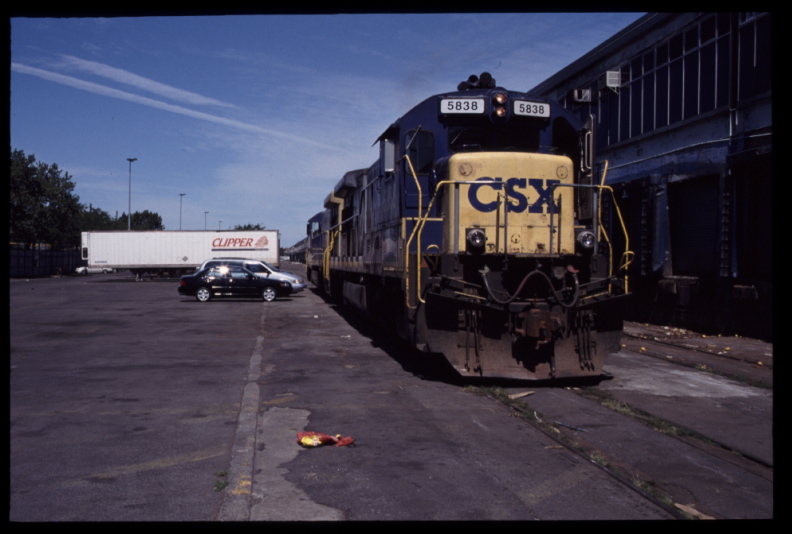 Switching "A" bldg.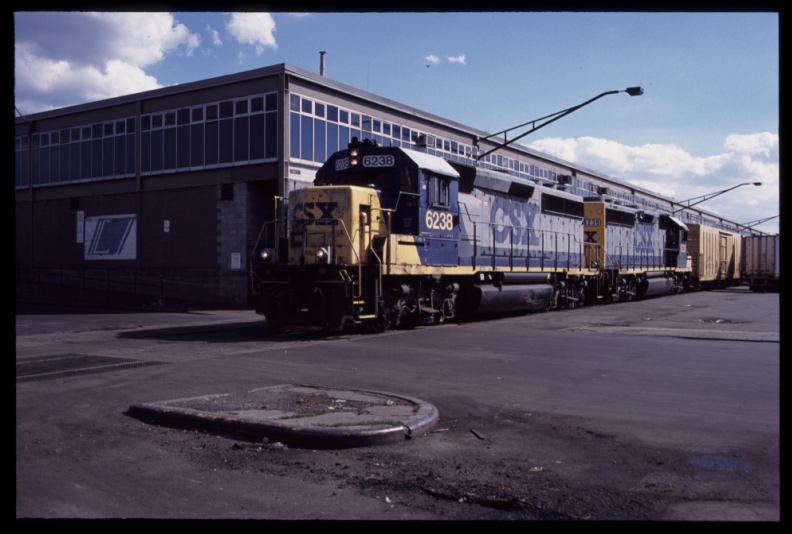 Switching "C" bldg.
A tenant waits for CSX to clear the crossing; this is a busy place!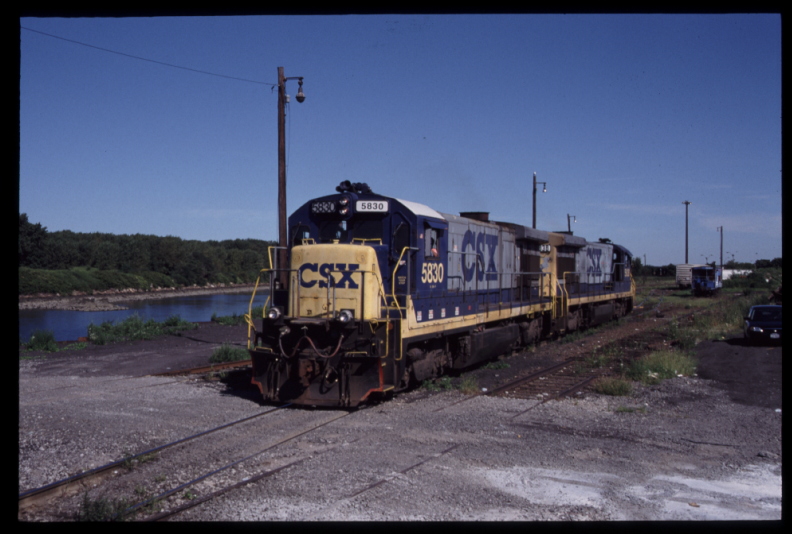 Lunchtime along The Bronx River
WINTER 2003-2004 PHOTOS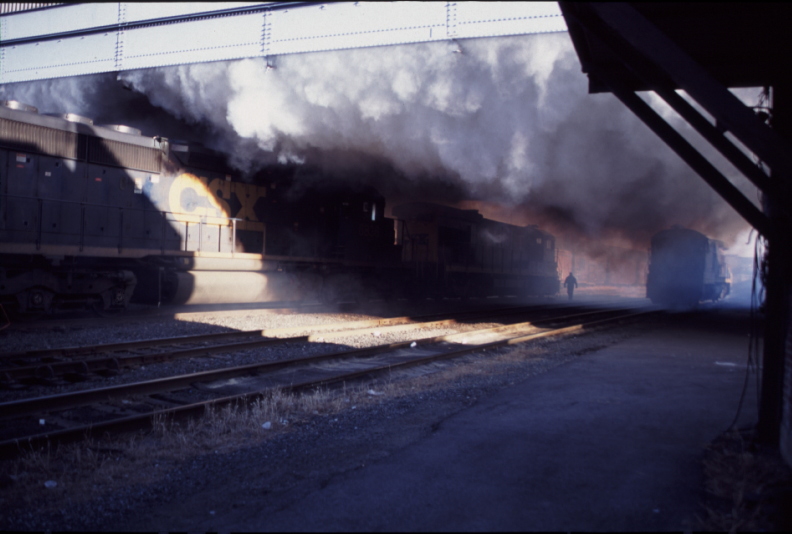 Starting up the power under Leggett Avenue Bridge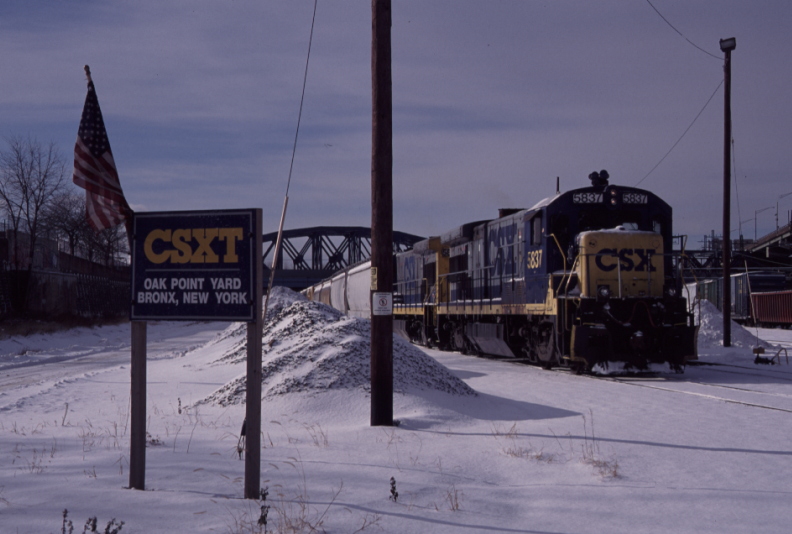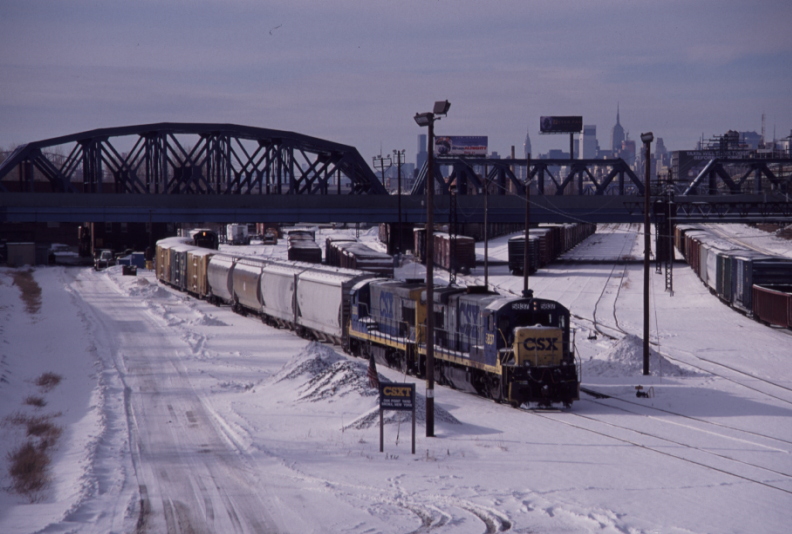 Clearing snow along The Market Running Track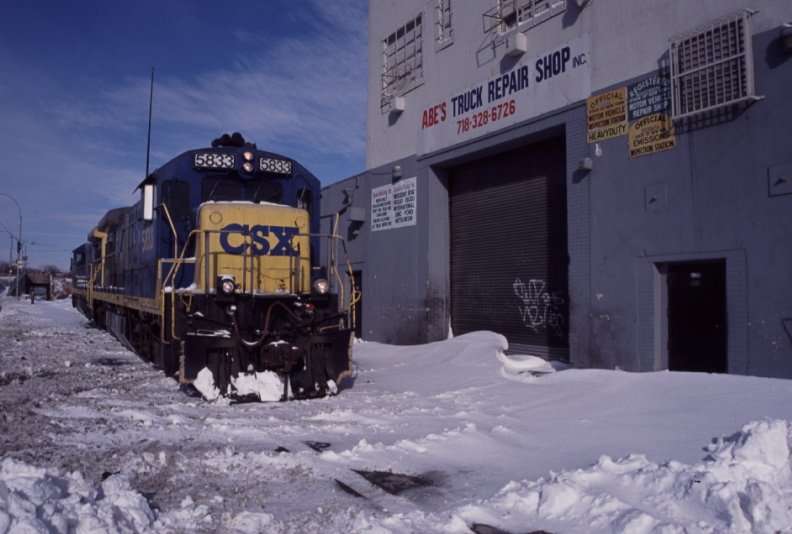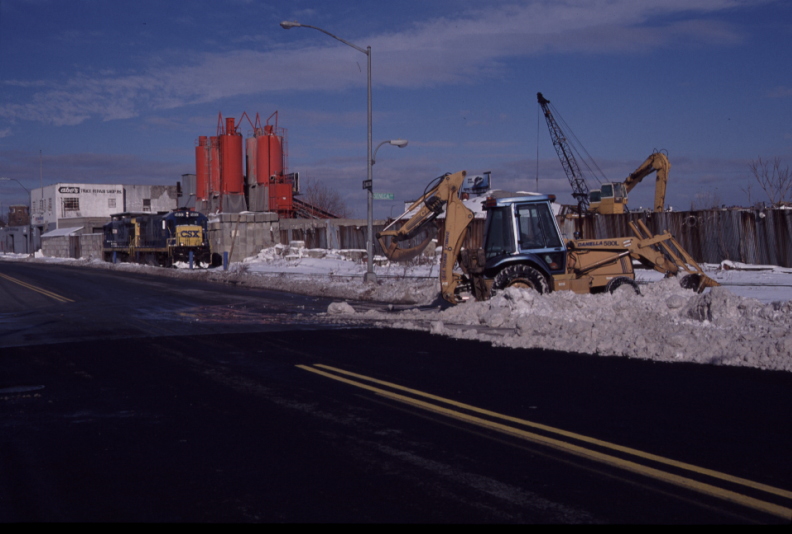 Assistance from the track dept.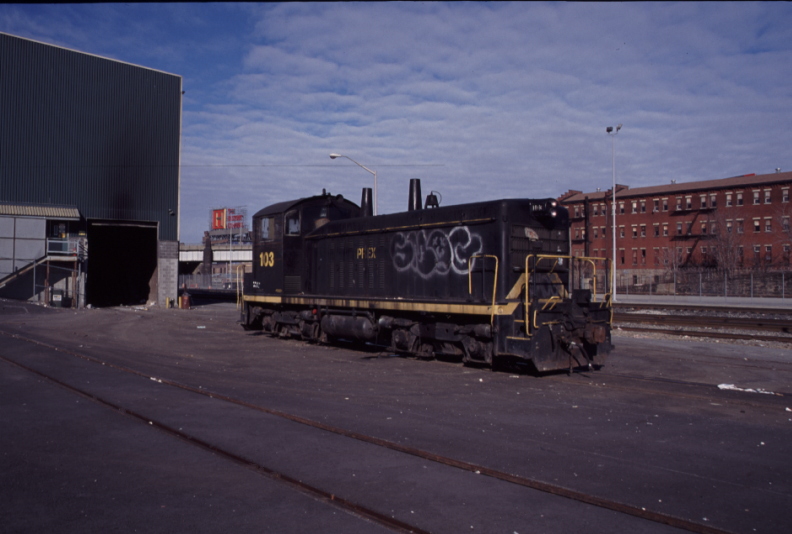 PREX 103, Harlem River Yard. Two trackmobiles have arrived , and are now in use.
Notice that the former New Haven Building is STILL standing.
It is now no longer standing.
Sunday, January 11, 2004
Engines for NYA trail on CSX Y303. These are from sister road LOUISVILLE and INDIANA.
Tuesday, January 20, 2004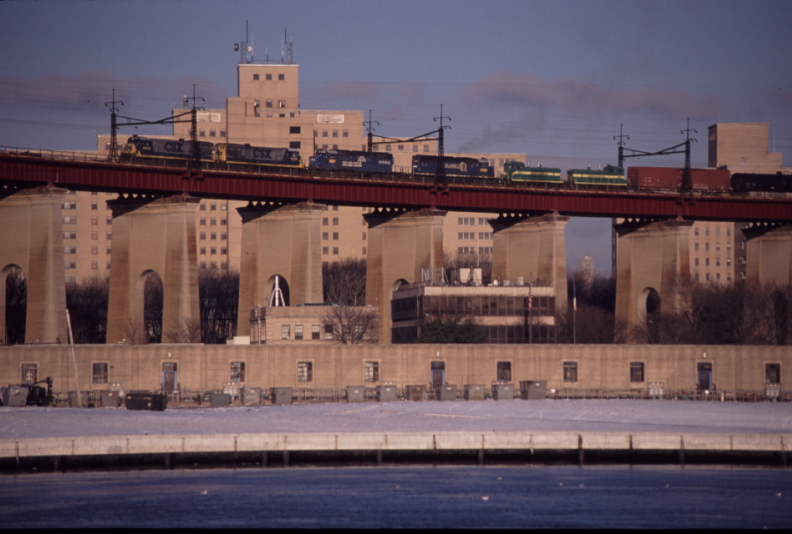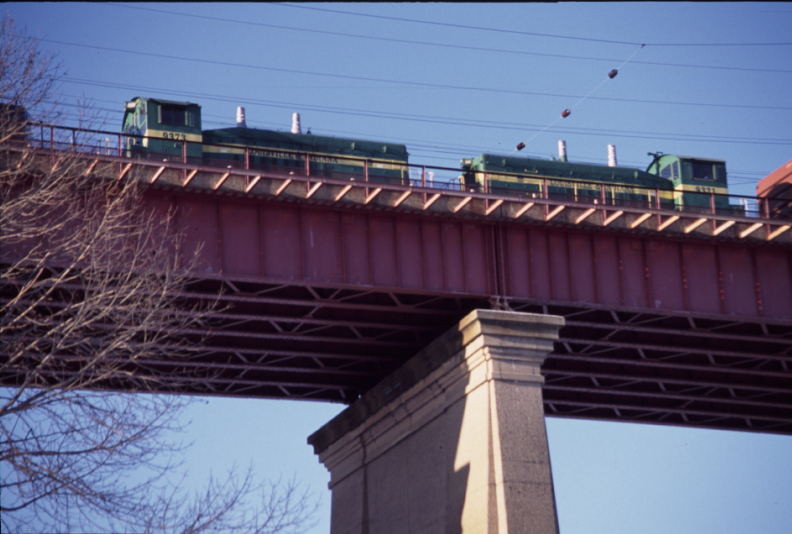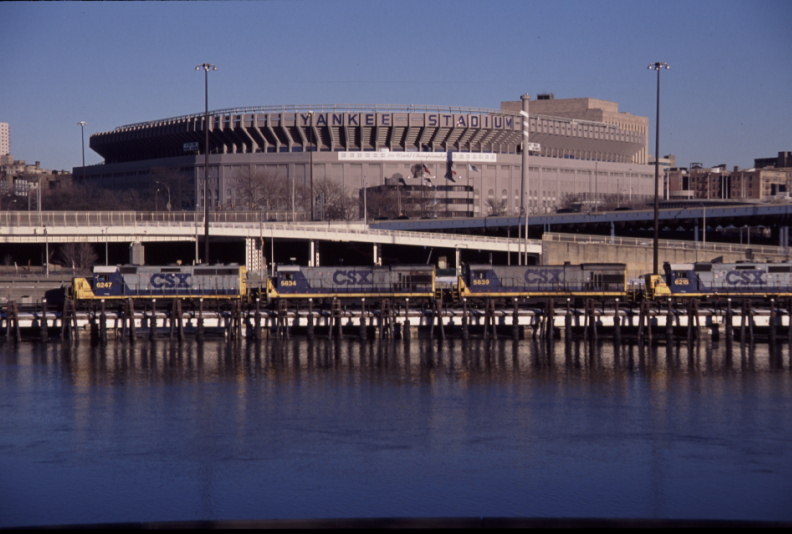 CSX passing Yankee Stadium on The Oakpoint Link.
Sunday, February 1, 2004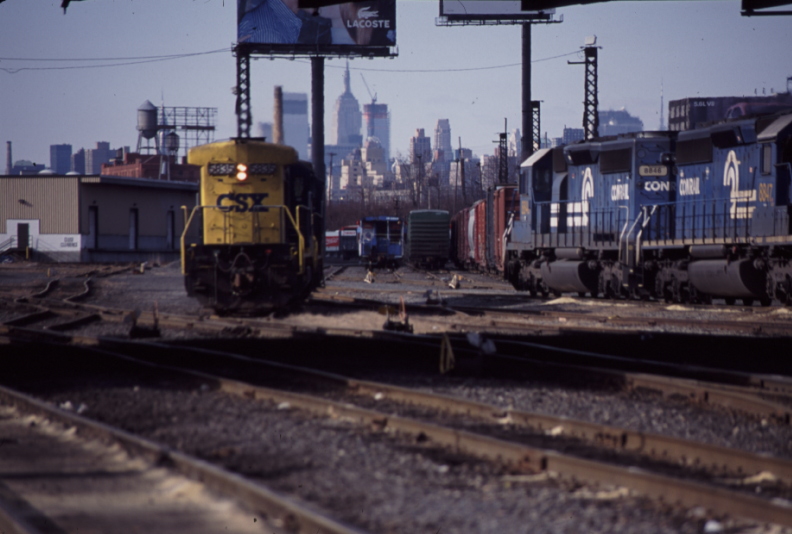 With the city skyline in the background, Oakpoint serves it's city.
Sunday, March 7, 2004
SUMMER 2004 PHOTOS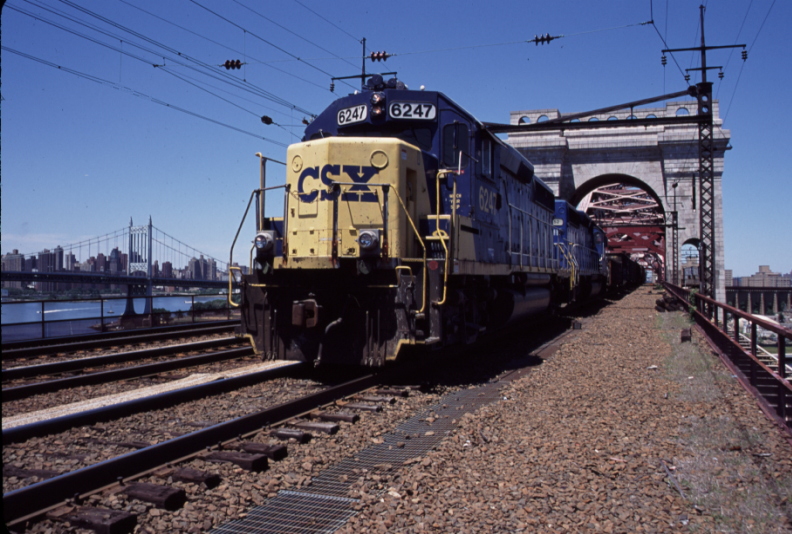 A Saturday Run to Fresh Pond crossing Hell Gate Bridge, with The New York City Skyline to the left.
Saturday, June 12, 2004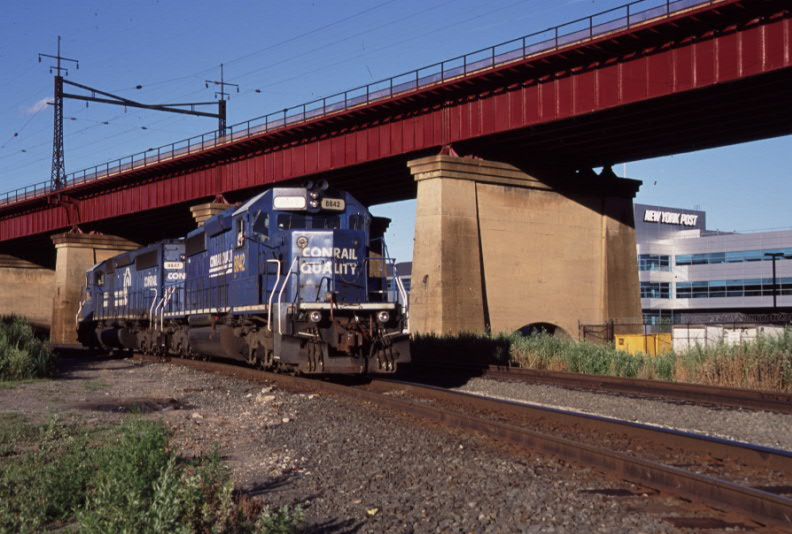 K277 passes NY Post en route to Harlem River yard to pick up it's trash loads.
Tuesday, July 6, 2004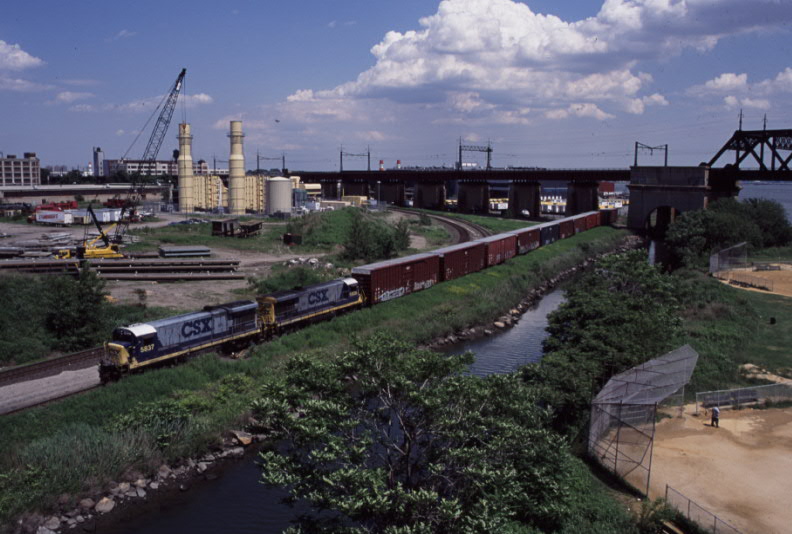 Shoving into NY Post. A wide view.
2004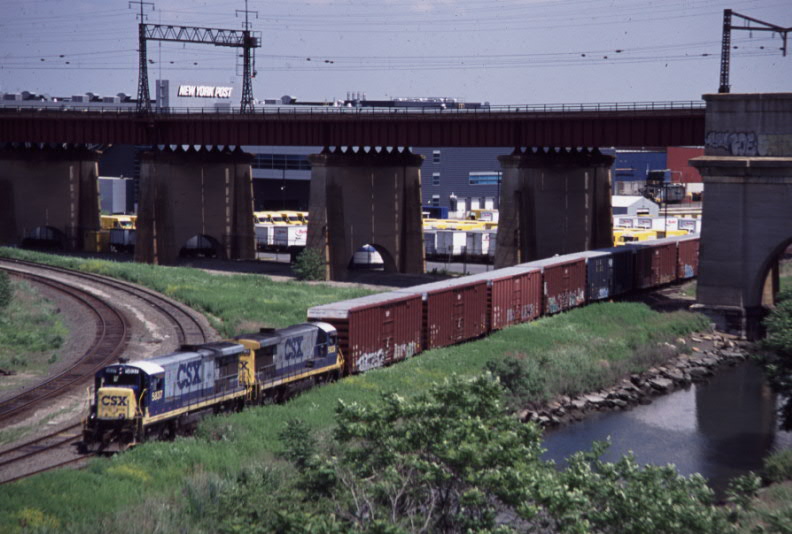 Shoving into NY Post, as seen from Randalls Island.
2004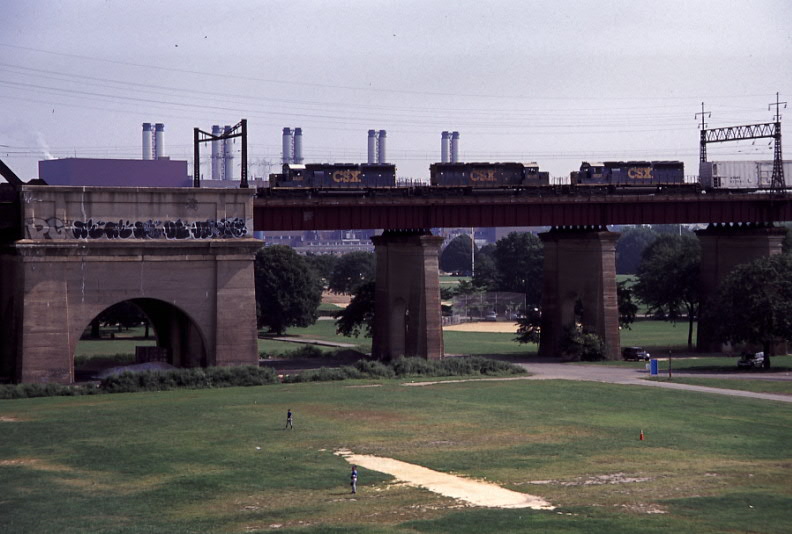 CSX approaches Little Hell Gate bridge with The Con Edison Power Plant in Astoria, Queens in the background.
2004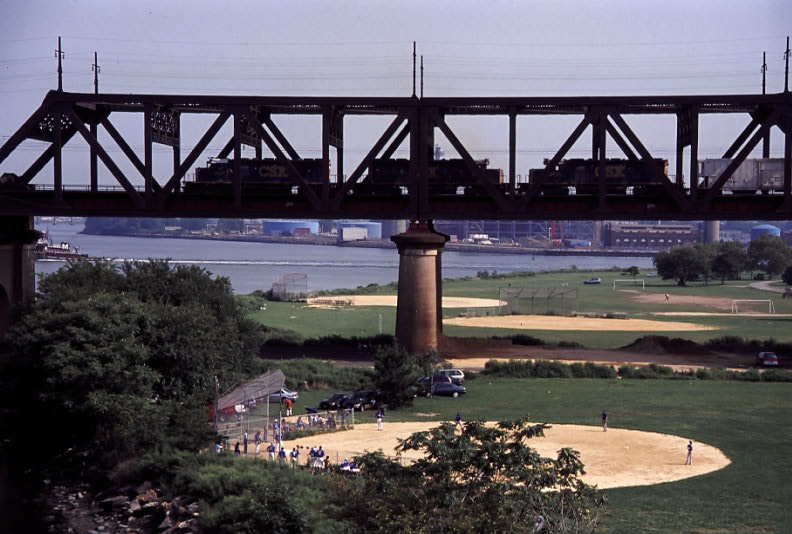 A Silouette of CSX on Little Hell Gate bridge with a baseball game taking place below on Randalls Island.
2004